Hallows is just a few days away! Truly it's my favorite Holiday but it does feel so different here in the south then it did while growing up in the Rocky Mountains. In the mountains fall comes at you full force. The leaves all around you turn into vibrant colors: oranges and yellows and reds. The air gets so crisp you can practically taste it. And there is a type of peace and surrender that comes with pulling out your winter clothes and baking with spices and carving pumpkins. There is a warmth of spirit that rises up and fights back the approaching cold. And though I despise the cold and love that everything here is still green and lush this time of year, the lack of tradition fall weather fills me with nostalgia. The kind of deep longing that has you staring out the window for an hour.
Here is a song from my very favorite movie:
Practical Magic
This nostalgia that I feel reaches out mostly to two sisters. One my sister not of blood but of spirit. Miss Angie has been my best friend for years and this movie was some small, deep seeded secret that was just ours forever and forever. I also miss my big sister. It feels me up with heartache and seems like a space that goes on forever and will never be filled.
But enough of the melancholy~ if you have never seen
Practical Magic
I highly recommend it. But of course I'm biased. It is my favorite.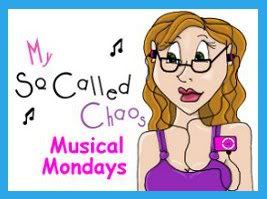 Linksy Party from My So Called Chaos
On another note: Live Steamy's FREE Gift with purchase only last until Halloween!!! That means you only have three more days to buy (or place a special order) and receive our small FREE gift.
Be sure to check back in tomorrow for my own super awesome Drunken Pumpkin Recipe!!!