Today's real-person-who-makes-real-things to buy from this holiday season is:
Ms. LoriAnn makes absolutely stunning bodices, bustles and full renaissance, steampunk and fantasy outfits. I also really adore her hoods! She has been sewing nearly her entire life and was one of the first people making fantasy costumes and outfits. She later got into movie replicas! I don't know of a single girl on this planet that hasn't seen a costume in a movie and just obsessed over the idea of it being real, of it being theirs! One of LoriAnn's most popular dresses is her replica of Katrina's striped dress in "Sleepy Hallow"© Paramount Pictures. She also does a killer Elizabeth Swan!
Her website is gorgeous so be sure to drop by and look at all the beautiful pictures:
http://lorianncostumedesigns.com/LoriAnn_Costume_Designs_Inc/Welcome.html
But most important, of course, is her shop where you can buy and/or place orders! Her prices are really amazing comparatively and her quality is phenomenal! Find this at:
http://www.etsy.com/shop/loriann37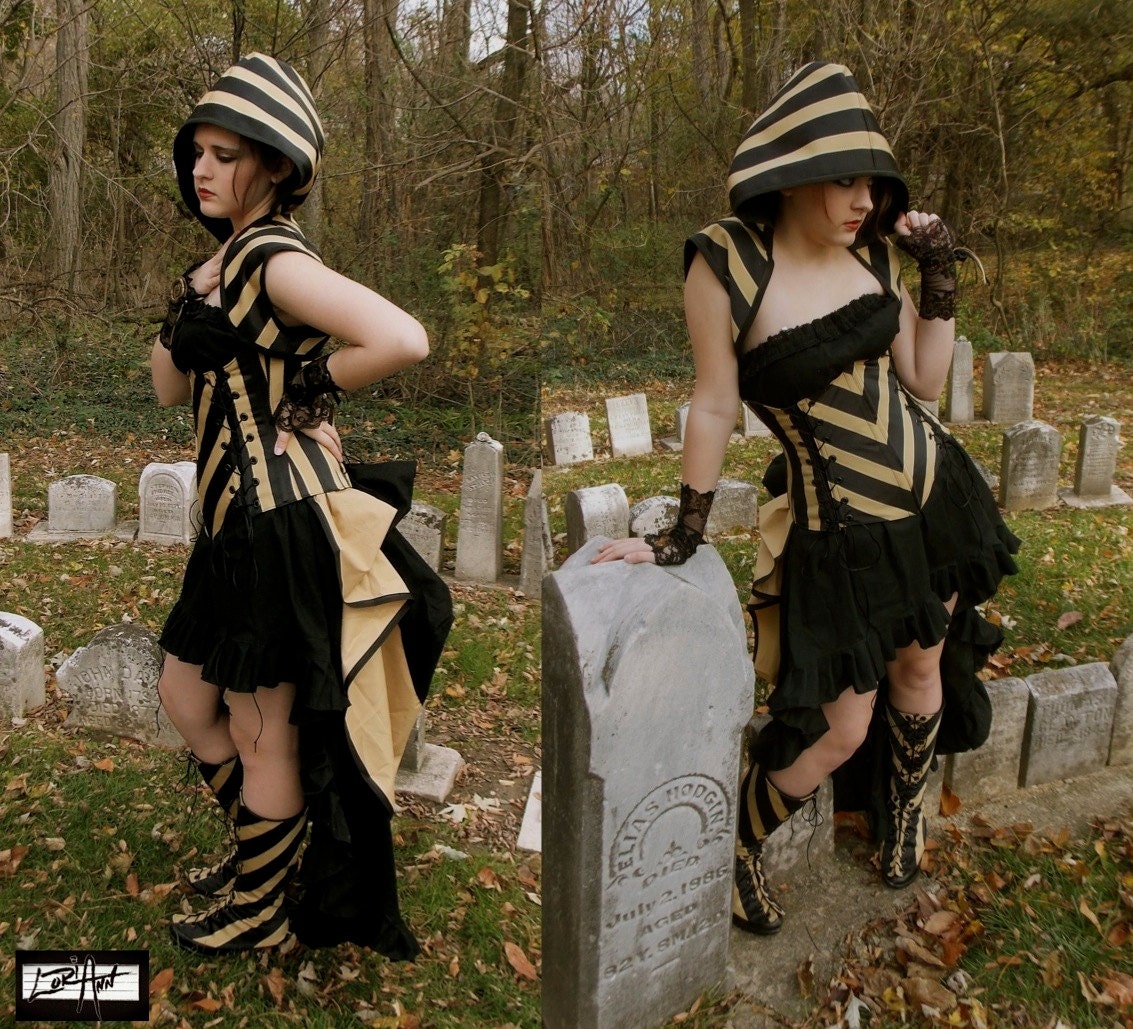 Also another little awesome secret is that ms. LoriAnn holds monthly (yes that's right I said monthly!)
drawings and giveaways on her website and her facebook-
http://www.facebook.com/pages/LoriAnn-Costume-Designs/143014375748826?ref=hl
These are some of the best giveaways I have ever seen! I want to win one so bad!!